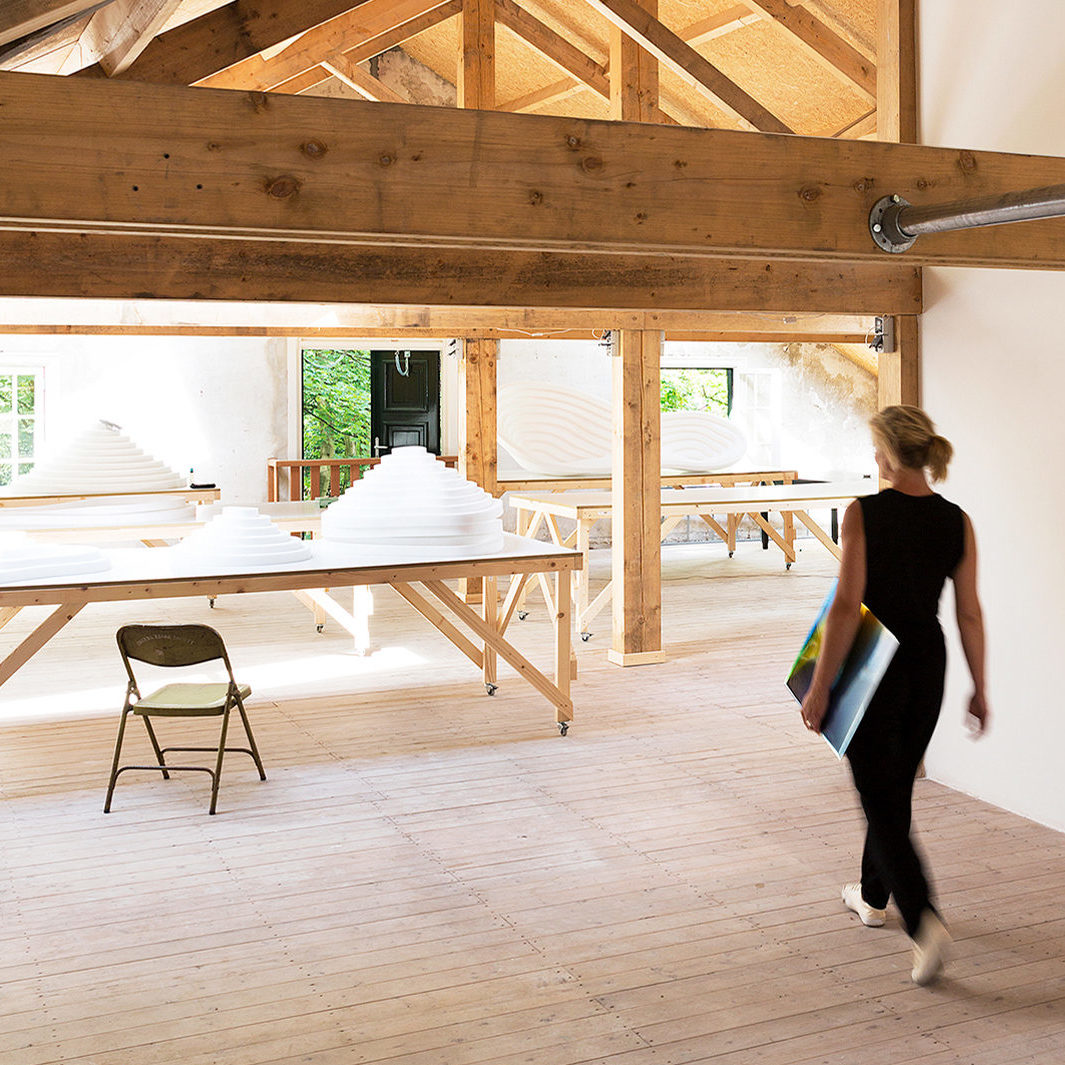 I started Foamo after I developed and launched our first models together with a recognised acoustician. I was led by my belief that a well-designed space should offer more than just good looks.
With the best acoustic results in mind, I chose to put the sound absorbing material itself at the centre of the designs. At the same time, I wanted the designs to prove that acoustic solutions can also be elegant, multifunctional and cost-effective.
Next to Foamo, I founded Studio Tjimkje. Through both labels I try to make our living and work spaces more beautiful and pleasant. In doing so, I always explore new materials and techniques.
Curious about my other work? Please visit Studio Tjimkje.

What we do
Foamo designs and manufactures acoustic luminaires that (un)tickle your senses.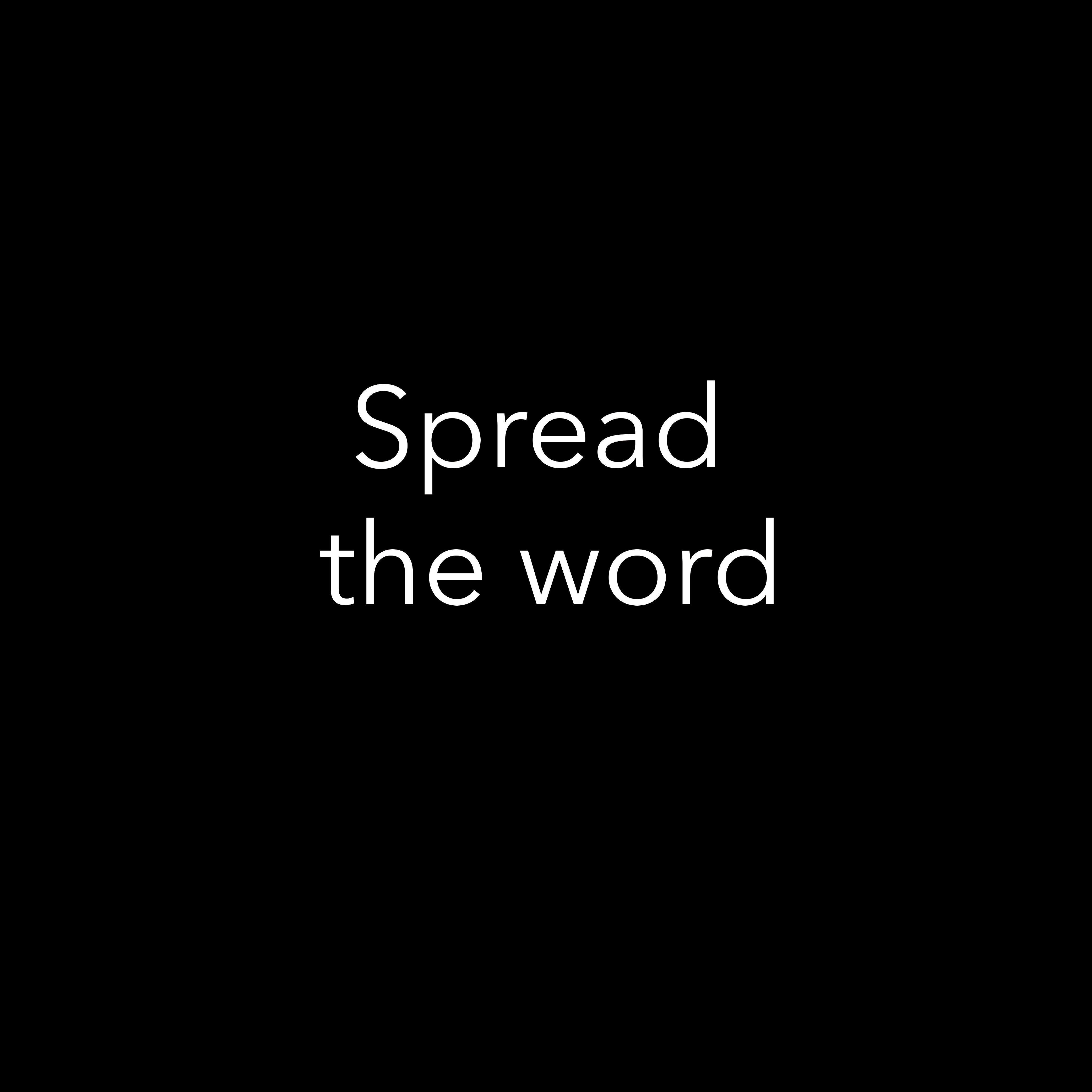 Reverberation and undesired sound reverberation cause a great deal of discomfort and (unknowingly) affect our well-being. We are happy to help you create serenity in the spaces in which you live or work. This makes you feel energised, more concentrated and without having to miss a conversation anymore. In short, with Foamo never fomo again.
Our vision
Although good acoustics are an integral part of a well-designed space, they too often play a subordinate role in interiors. Foamo is about developing and manufacturing products that make life more enjoyable, both through our vision and hearing. Our designs should therefore not only be appealing to the eye, but also work well acoustically.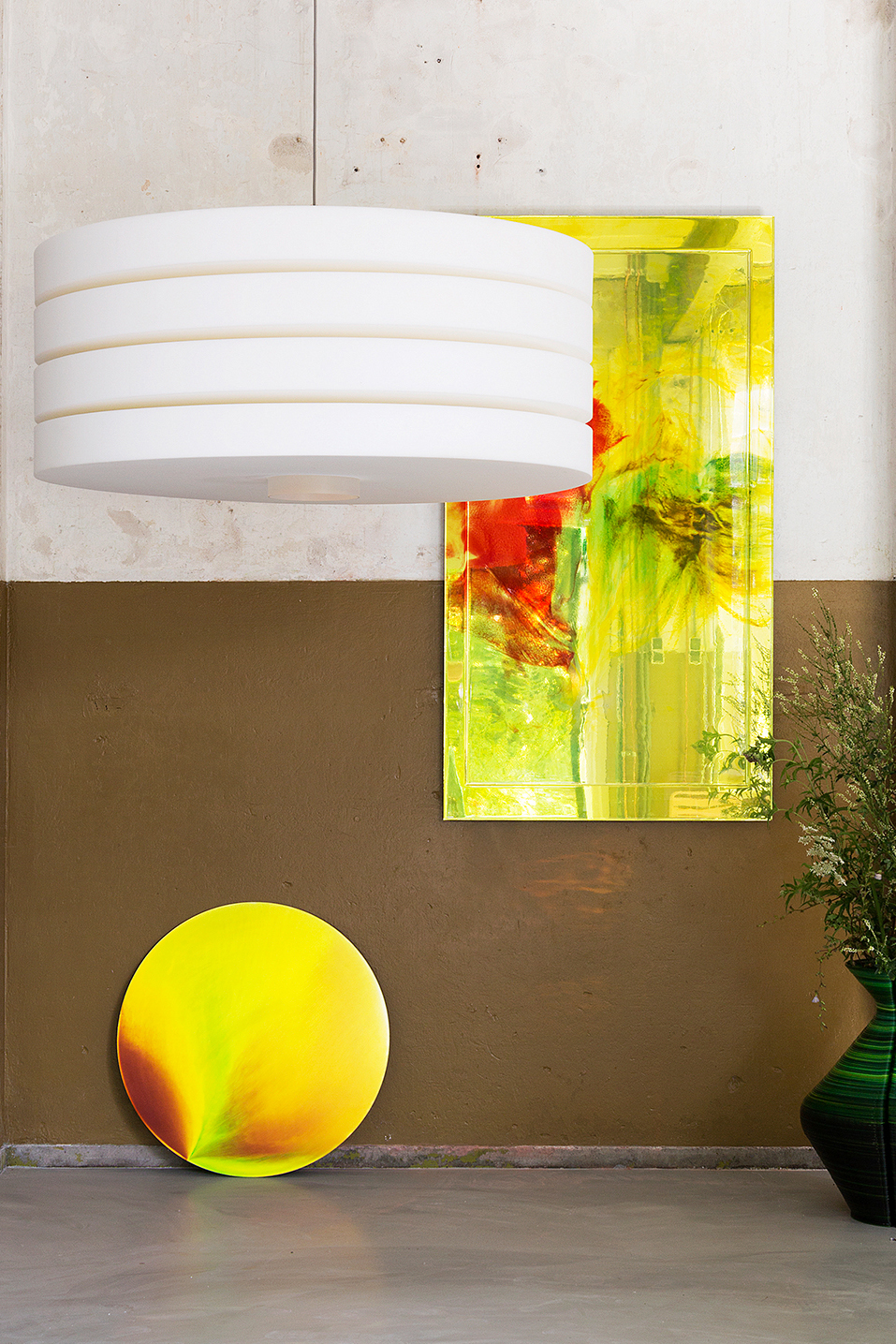 Our approche
The recipe is simple: we create attractive luminaires based on materials with a high degree of sound absorption. Acoustic effectiveness is the key here, because no matter how well the material used absorbs sound waves, size does matter. This is especially true when it comes to reducing medium and low pitched sounds. Therefore, even our small models have a relatively large cross-section.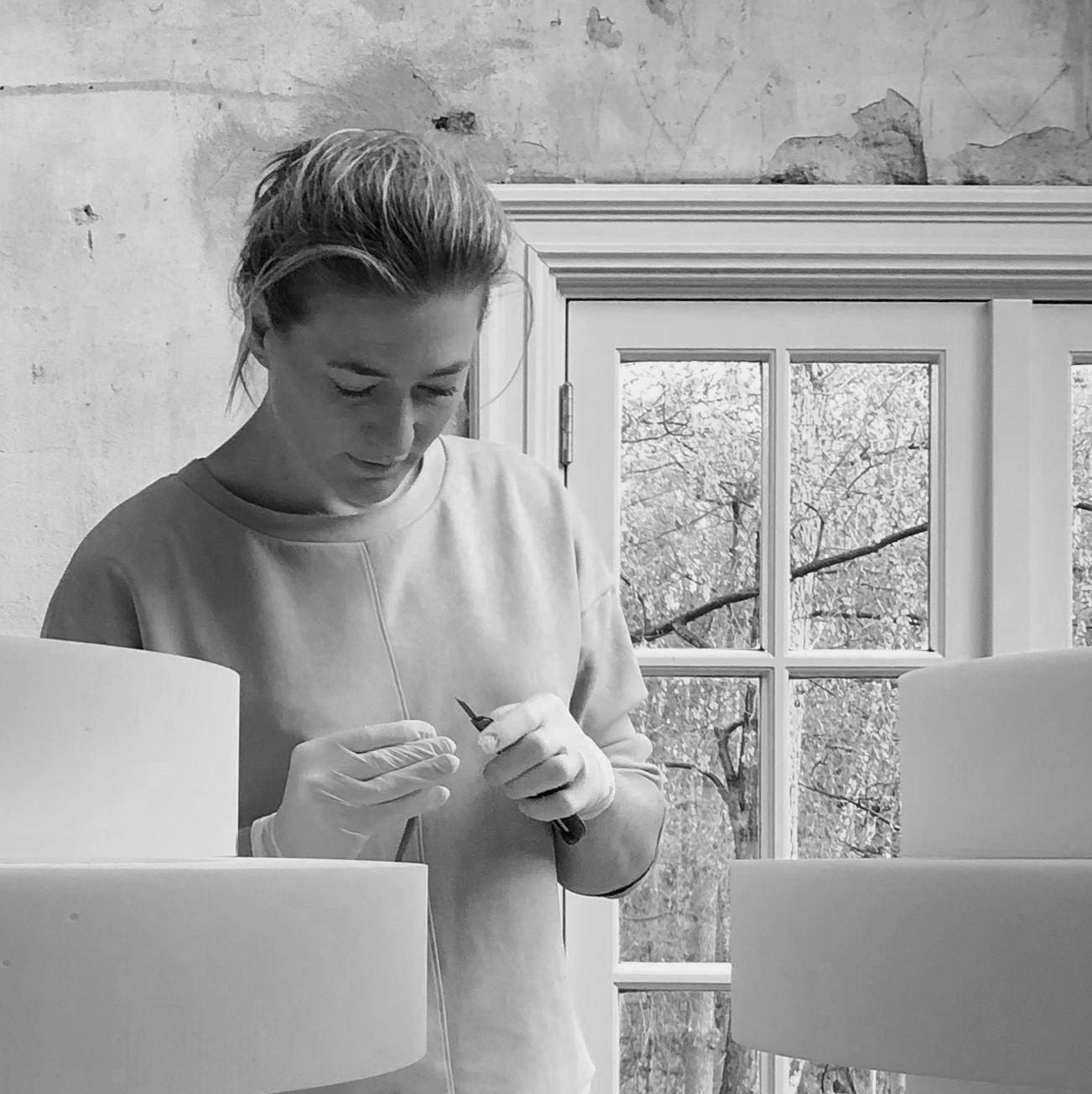 Our workshop
We feel very fortunate with our workshop at the Hembrug site in Zaandam, close to Amsterdam. Here we design our luminaires and manufacture them by hand. Thanks to our solar panels, we provide for our own energy needs, including our demand for heating. Furthermore, we keep our supply chain emissions low by only working with suppliers from the Netherlands and our neighbouring countries.