Focus with grace
Acoustic luminaires for every interior
Enlightened design
Foamo designs objects beyond mere shapes. With our luminaires you elegantly improve acoustics at home, at the office, and at venues open to the public.
Dive into acoustics and discover how our collection brings serenity and focus.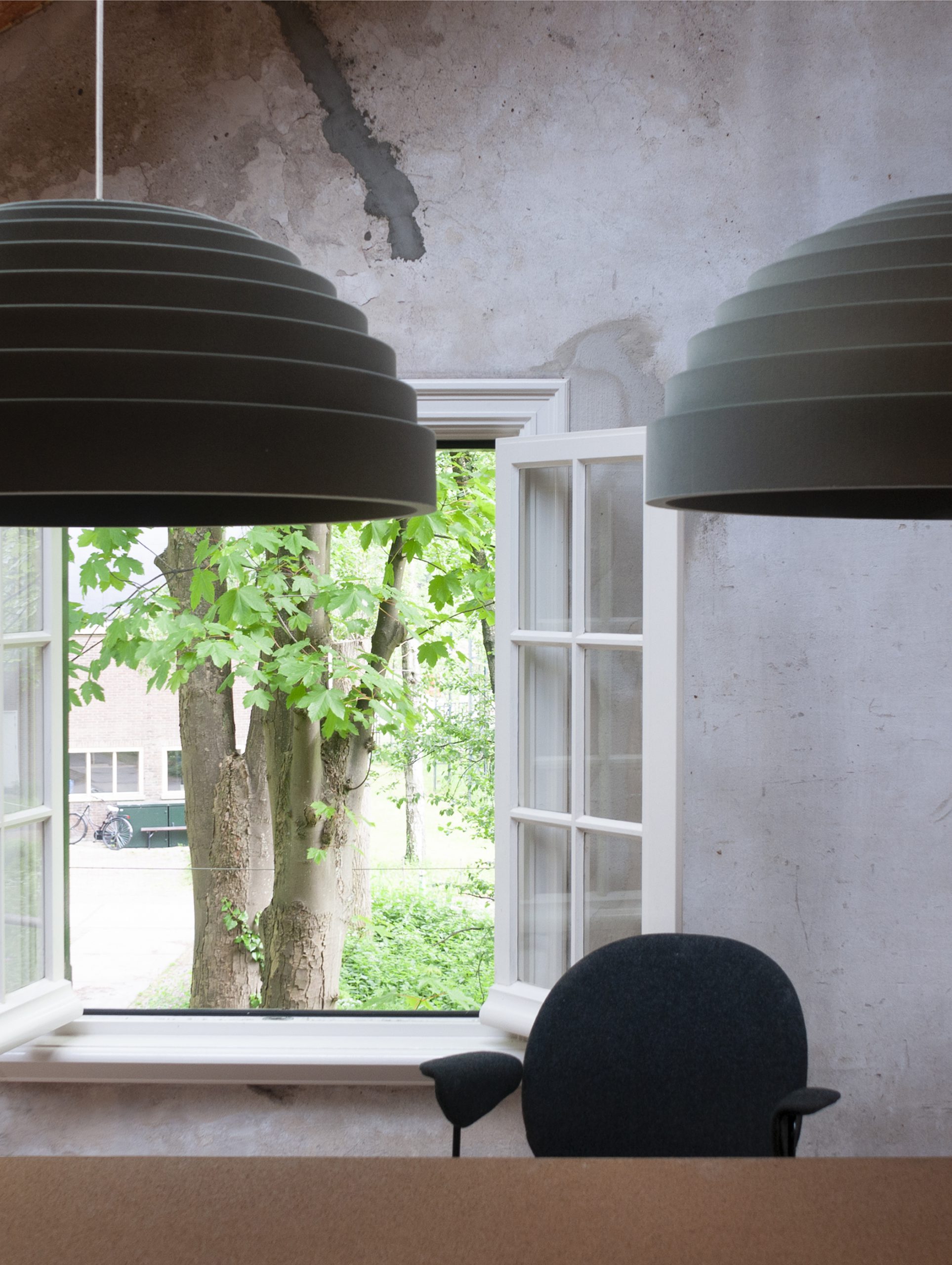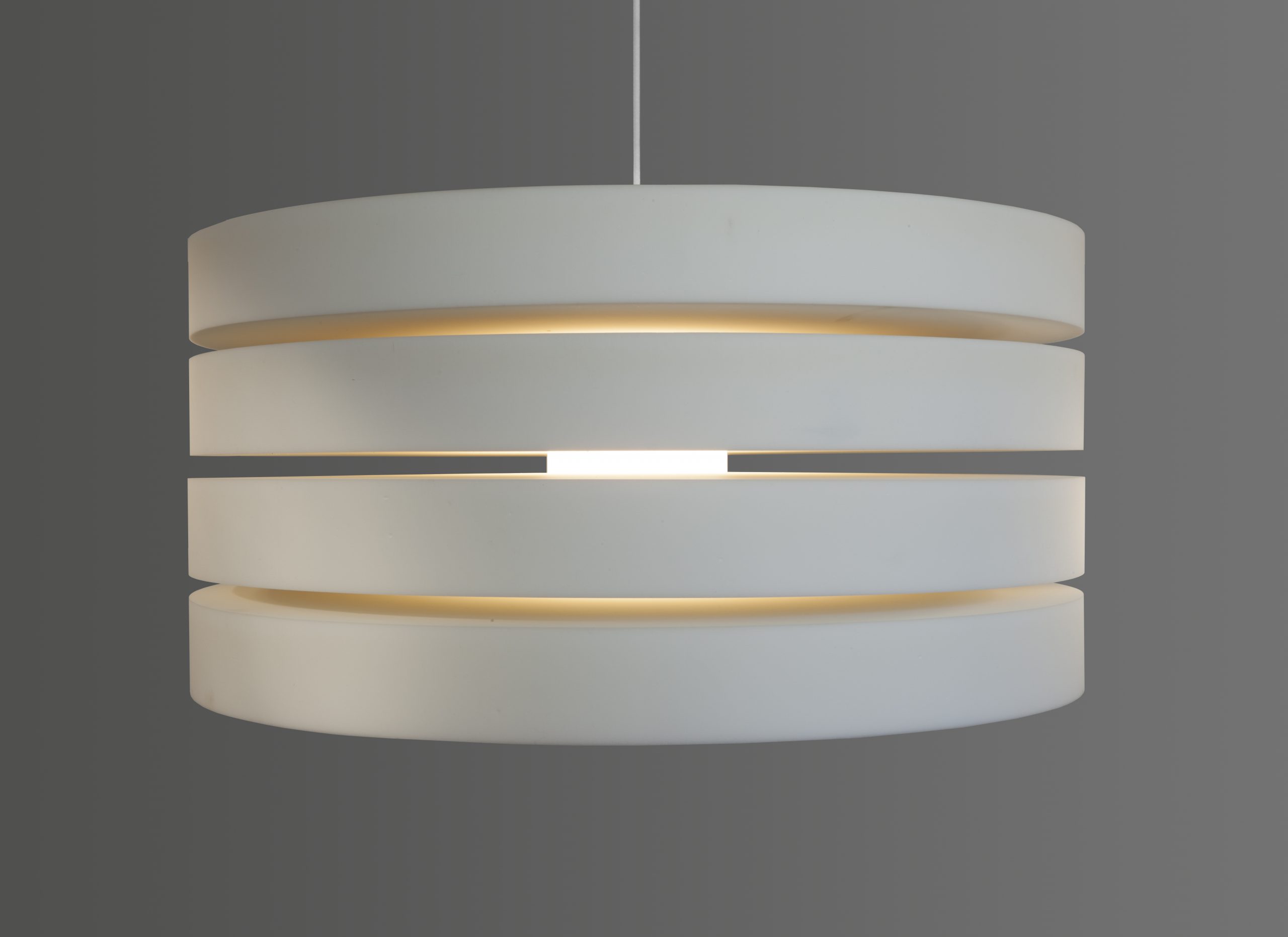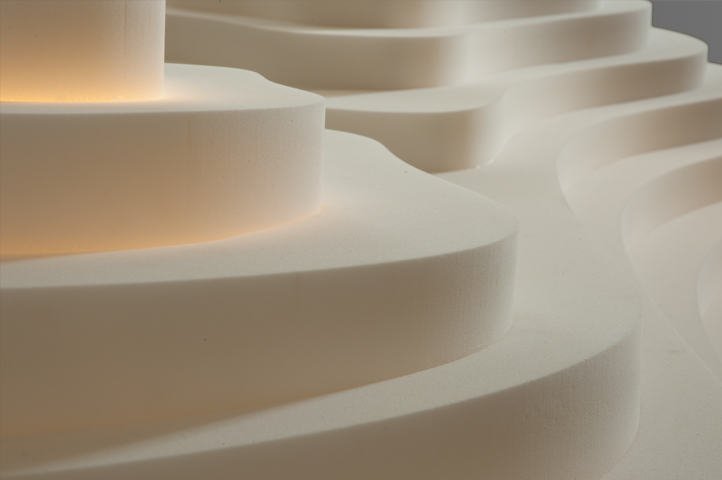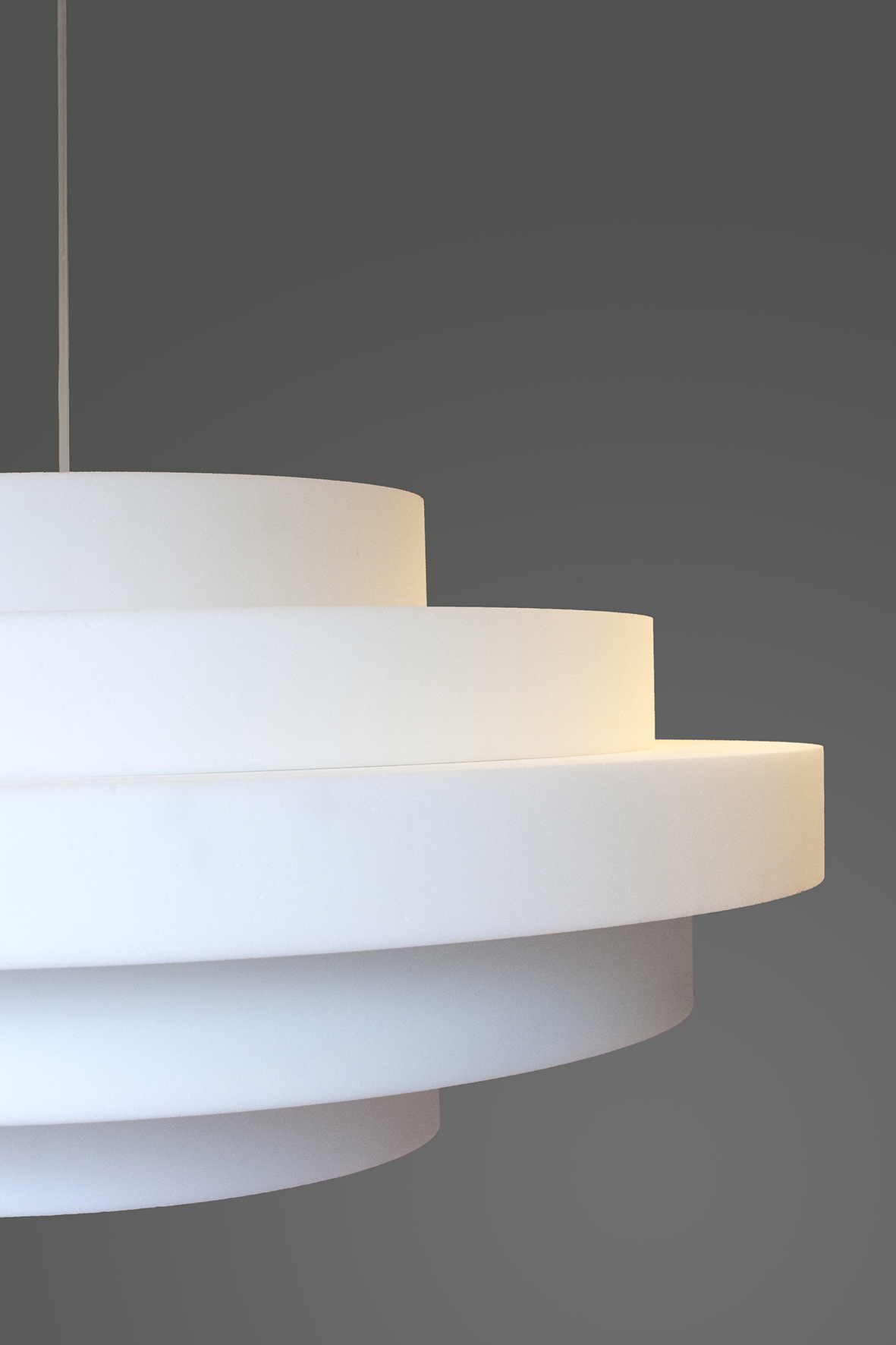 The power of acoustic lighting
Many buildings have open plan interiors, including offices, restaurants, libraries, and hotel lobbies. While this stimulates social interaction and creativity, it can also cause discomfort and distraction. Traveling sound from speech for instance can reach 60-80 decibels, and electronic devices bring forth background noise.
Recent events have made us realize that working remotely can be a worthy alternative at times. Yet the hard surfaces making up today's home environment make focussing or video conferencing all the harder due to undesirable sound reflection.
Foamo elegantly answers the need for better acoustics with a range of sound absorbing luminaires. Hanging freely from the ceiling and close to the source of sound, they take up sound waves from all sides effectively. Our luminaires thus provide optimal sound control for any interior, whilst not requiring extensive installation.
Projects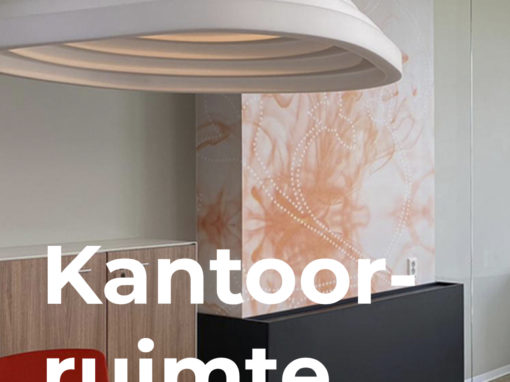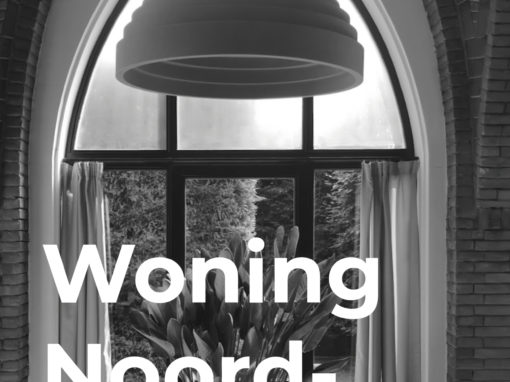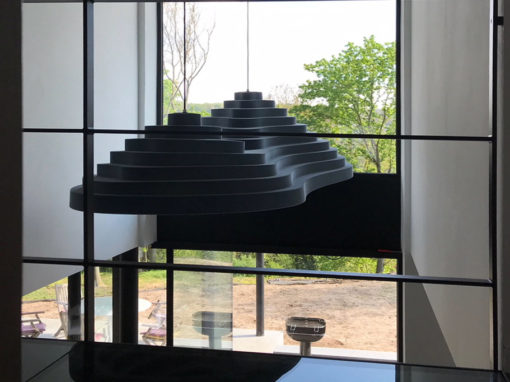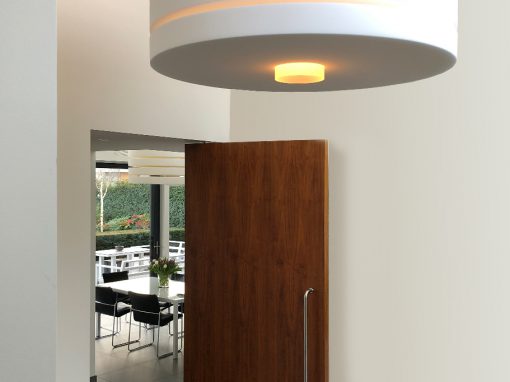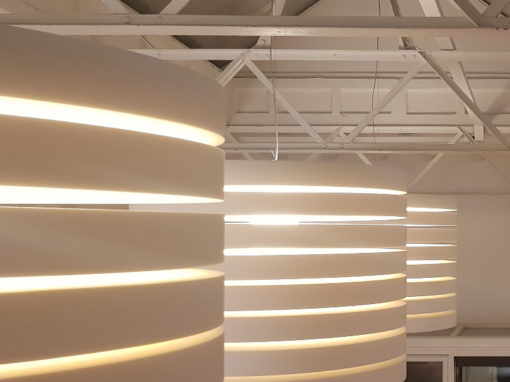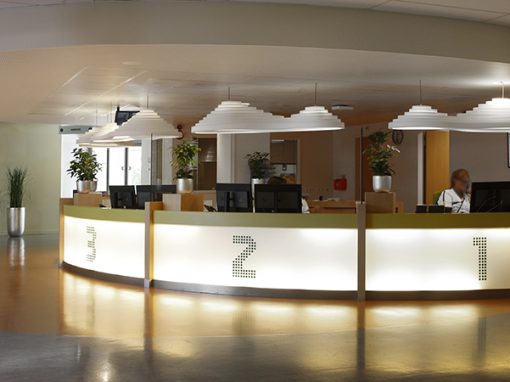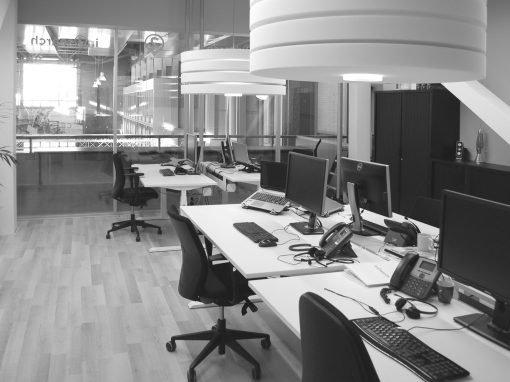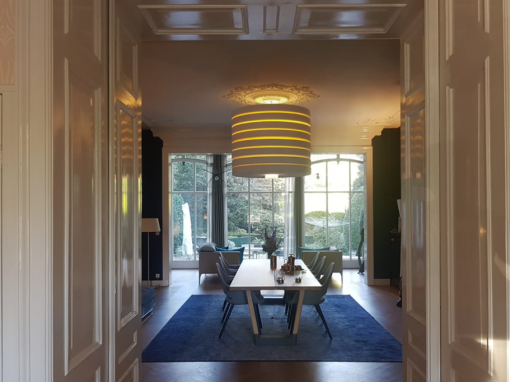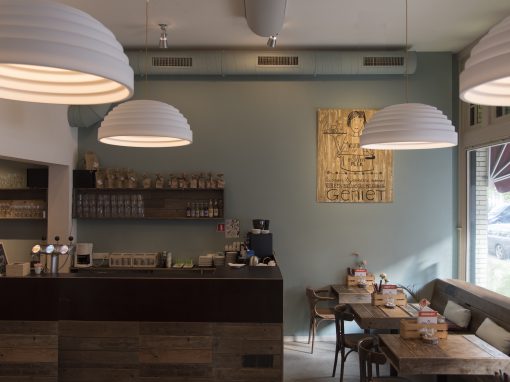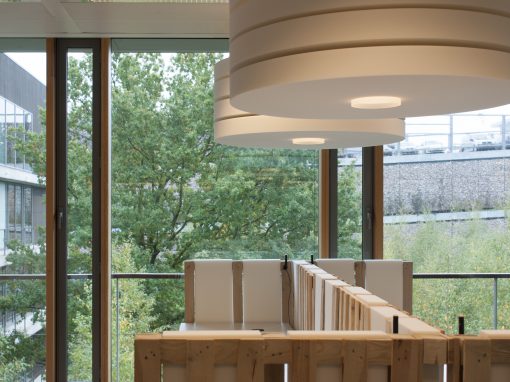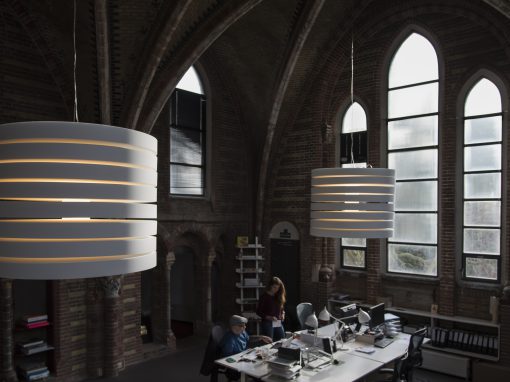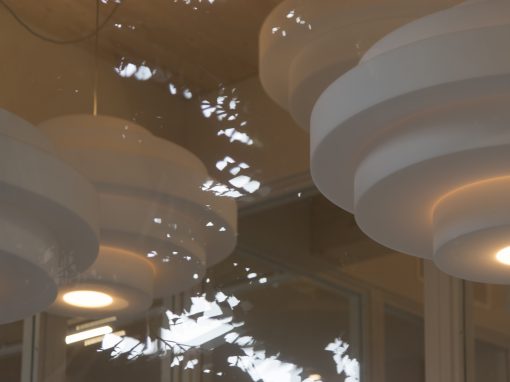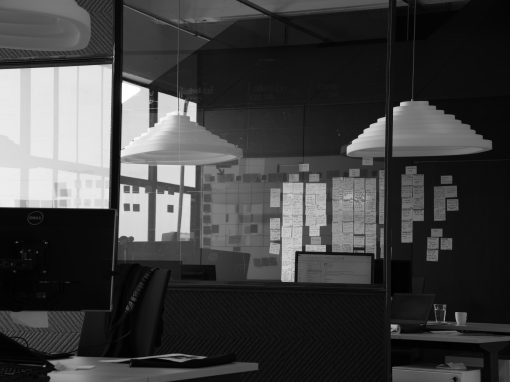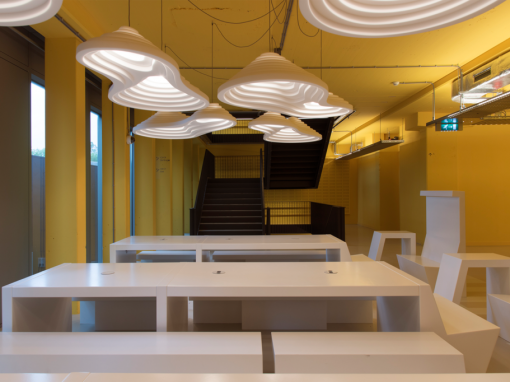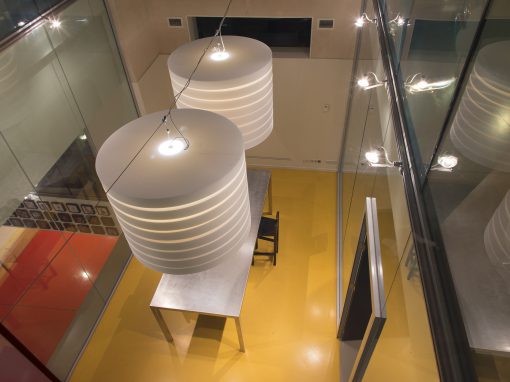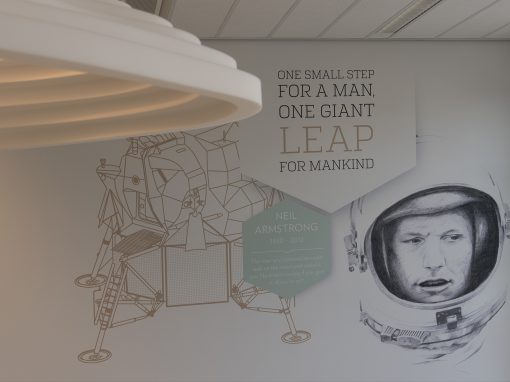 The benefits of acoustic luminaires at a glance
The acoustic luminaires bring the absorbing material much closer to the source. This reduces reverberation, while speech intelligibility is maximized
Maximized acoustic effectiveness due to the layered design of each luminary

Cost efficient due to the multifunctional design, combining the acoustic properties of sound absorbing foam and lighting
The luminaires hang freely, allowing sound absorption from all sides
Get in touch
We gladly help you pick the right luminaire for your home or interior design project.
Please contact us for support.